It's a great time to be from Cleveland! Check out how I created Cleveland wine glasses with my own hand lettering and some help from the Silhouette Cameo.
Tools:
This tutorial requires some knowledge of Silhouette Studio and the Cameo machine. You can learn more here.
Creating the design:
1. Write your design using the brush pen. For a full tutorial on how to do brush calligraphy, you can visit our Intro to Brush Lettering series. 
2. Upload a picture of the design to your computer and increase the contrast to 100% - this will make it easier to trace in Silhouette Studio

3. Import the image into the Silhouette Studio Library, add it to your workspace, and resize the image to the correct dimensions. My letters are 1.2 inches tall.
4. Using the Trace tool, outline the letters using Select Trace Area, then click Trace. Delete the photo so that you are left with just the red outline of the letters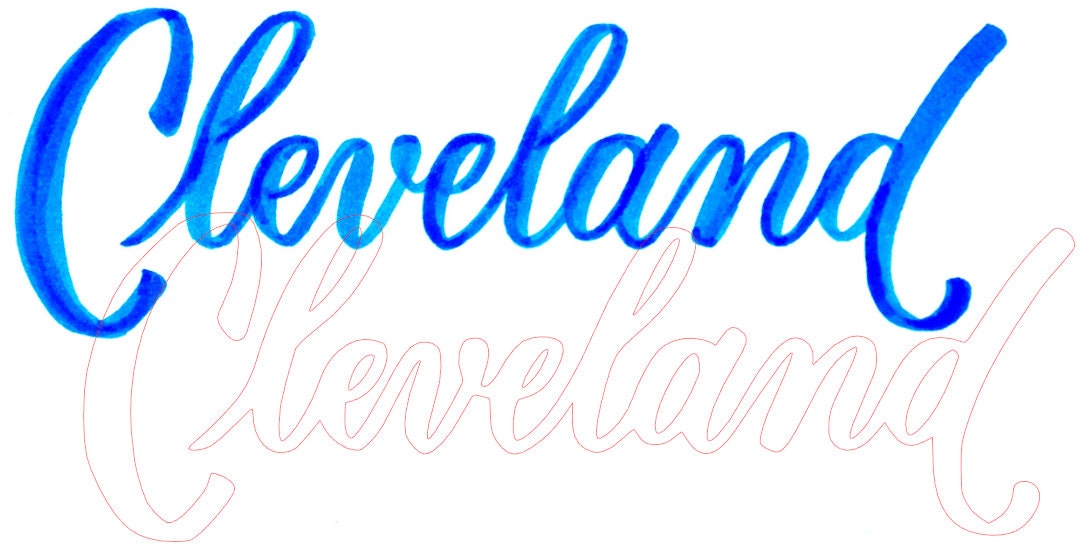 5. Use the point editing tool to fine-tune the shapes if needed

6. Add a rectangle around the lettering to make weeding easier, then duplicate the design as many times as needed, leaving space between each copy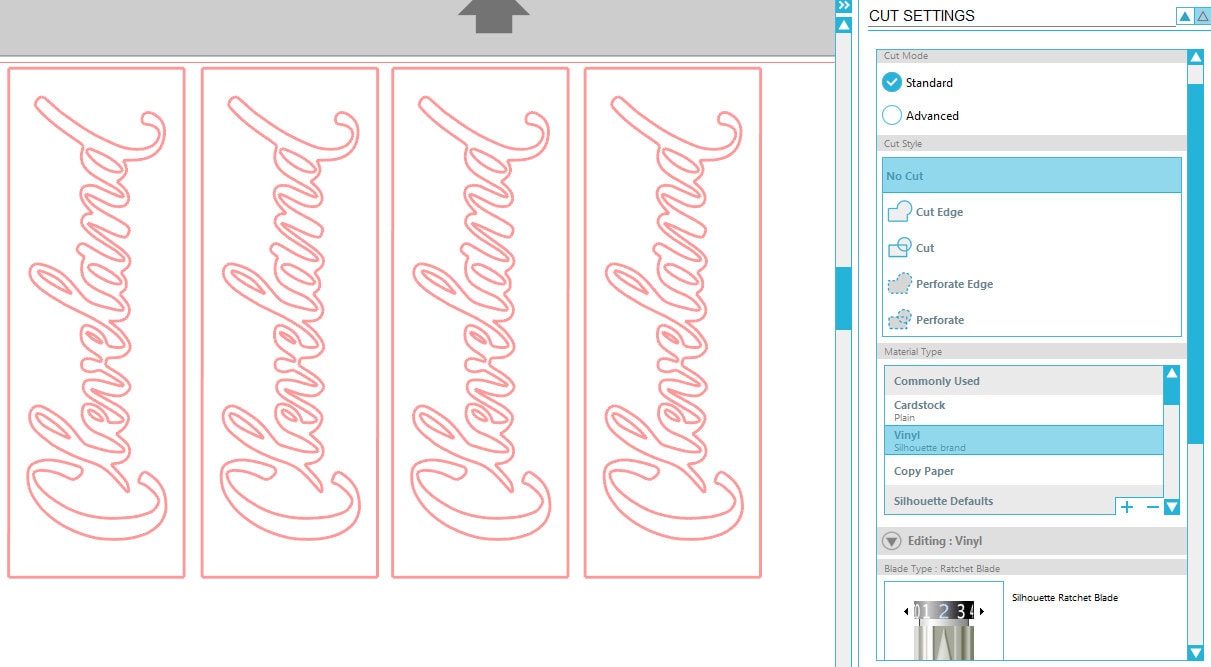 7. Place the vinyl on the cutting mat color side up and load into the machine. Adjust the cut settings to Material Type: Vinyl, and press start!
Applying the design:
1. Unload the cutting mat from the machine. Using the weeding tool or tweezers, peel away the negative space around the letters, including the insides of the loops, so that the vinyl letters are left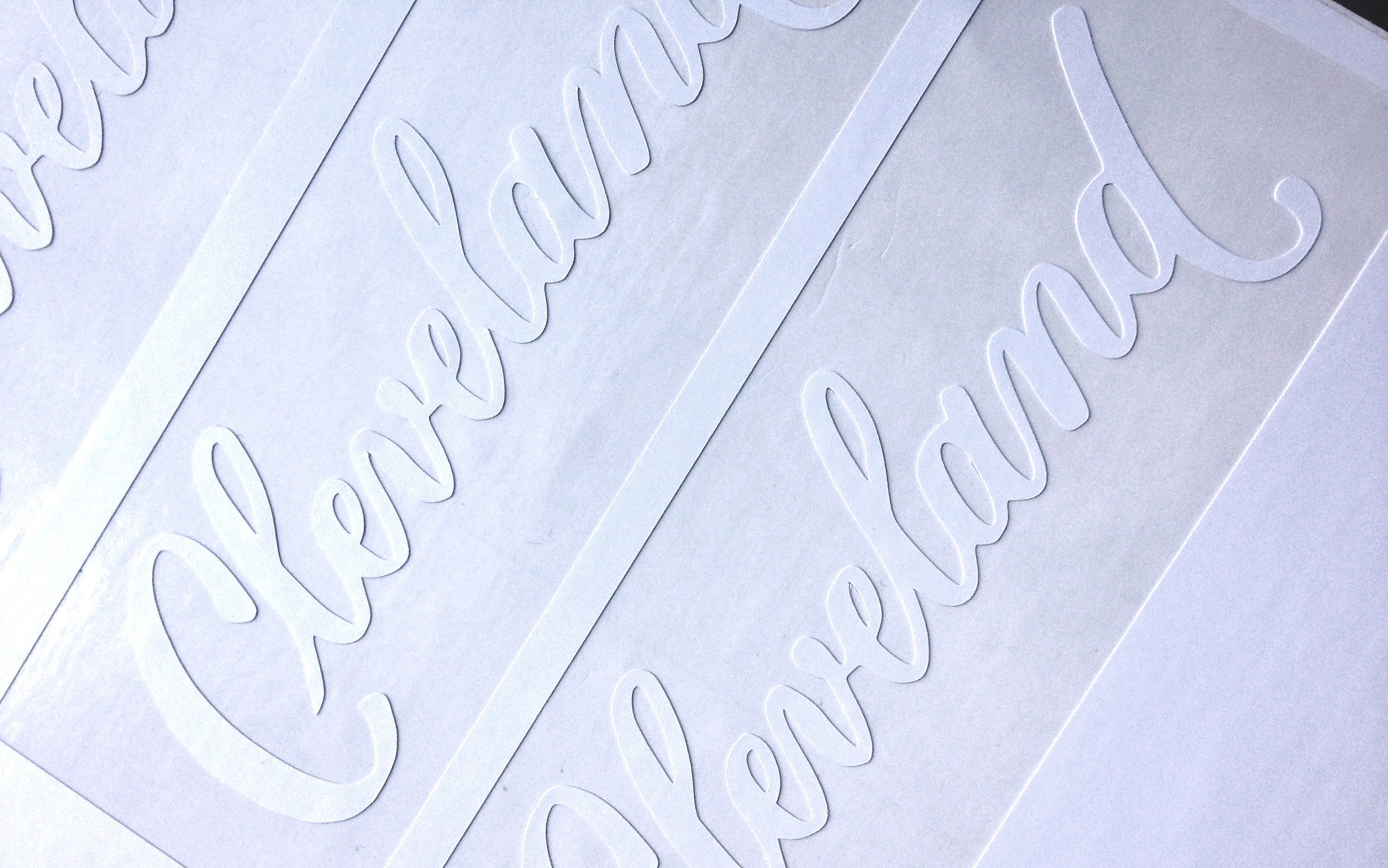 2. Transfer the design to painters tape by rubbing the tape on top of the design and gently peeling it away from the vinyl backing 
3. Fill one wine glass with water. Using the water line as a guide, apply the design to the glass and rub it firmly, then gently peel away the painters tape.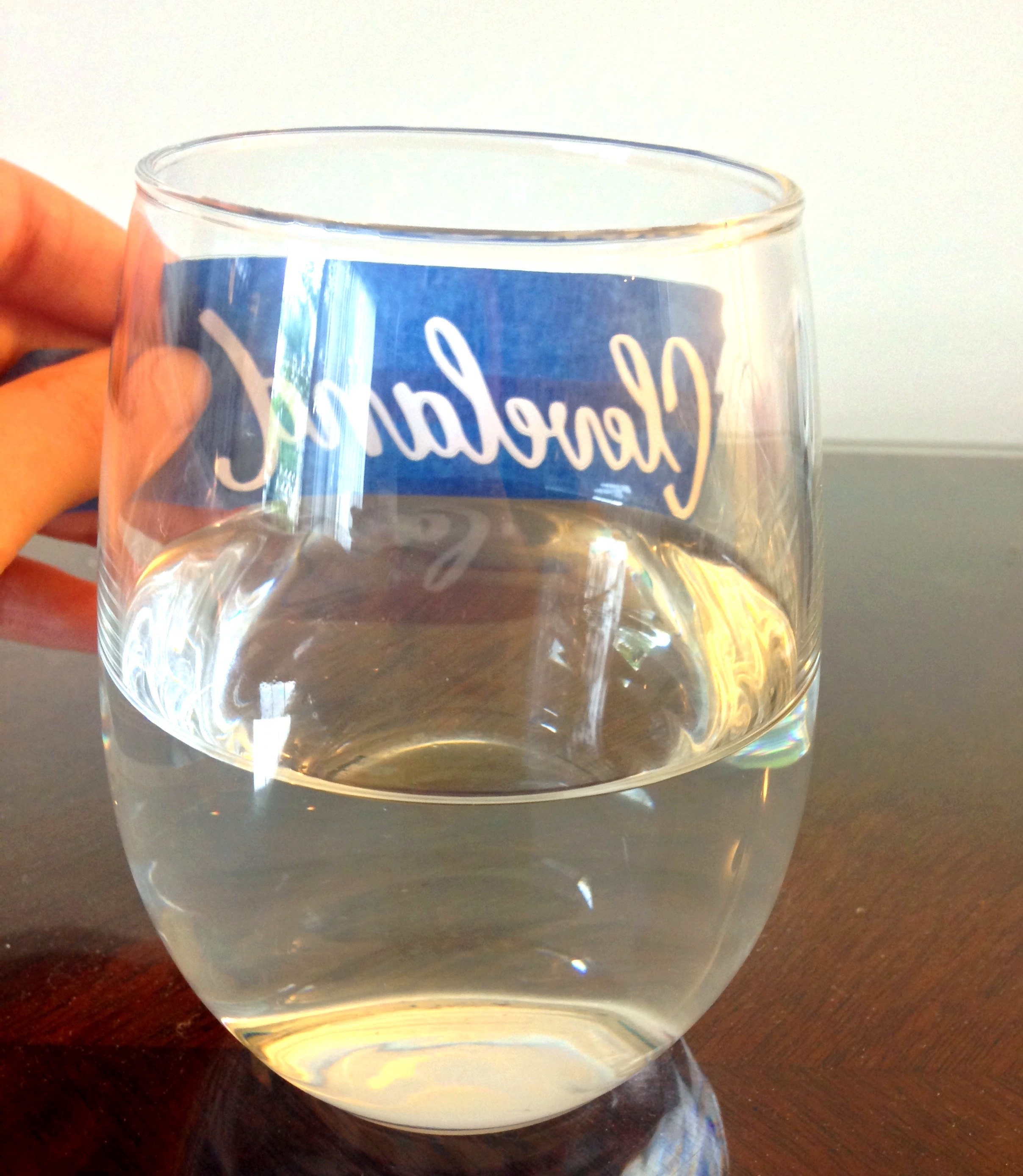 4. If you are creating more than one glass, pour the water from the first glass into the second so that the water level is at the same height - an easy way to make the glasses match!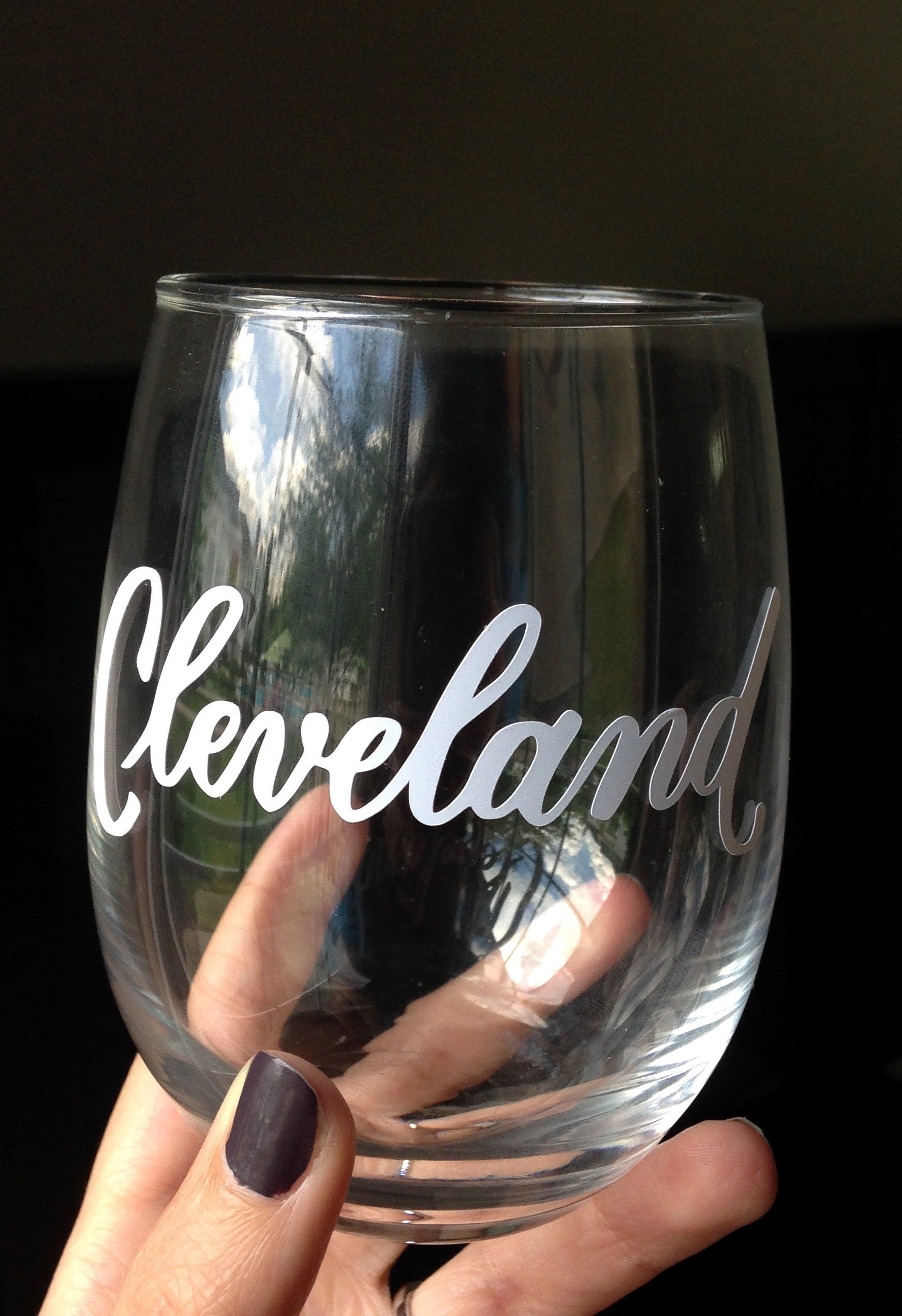 Whether you are giving the glasses as a gift or using them yourself, be sure to gently hand wash after use. Do not run the vinyl through a dishwasher.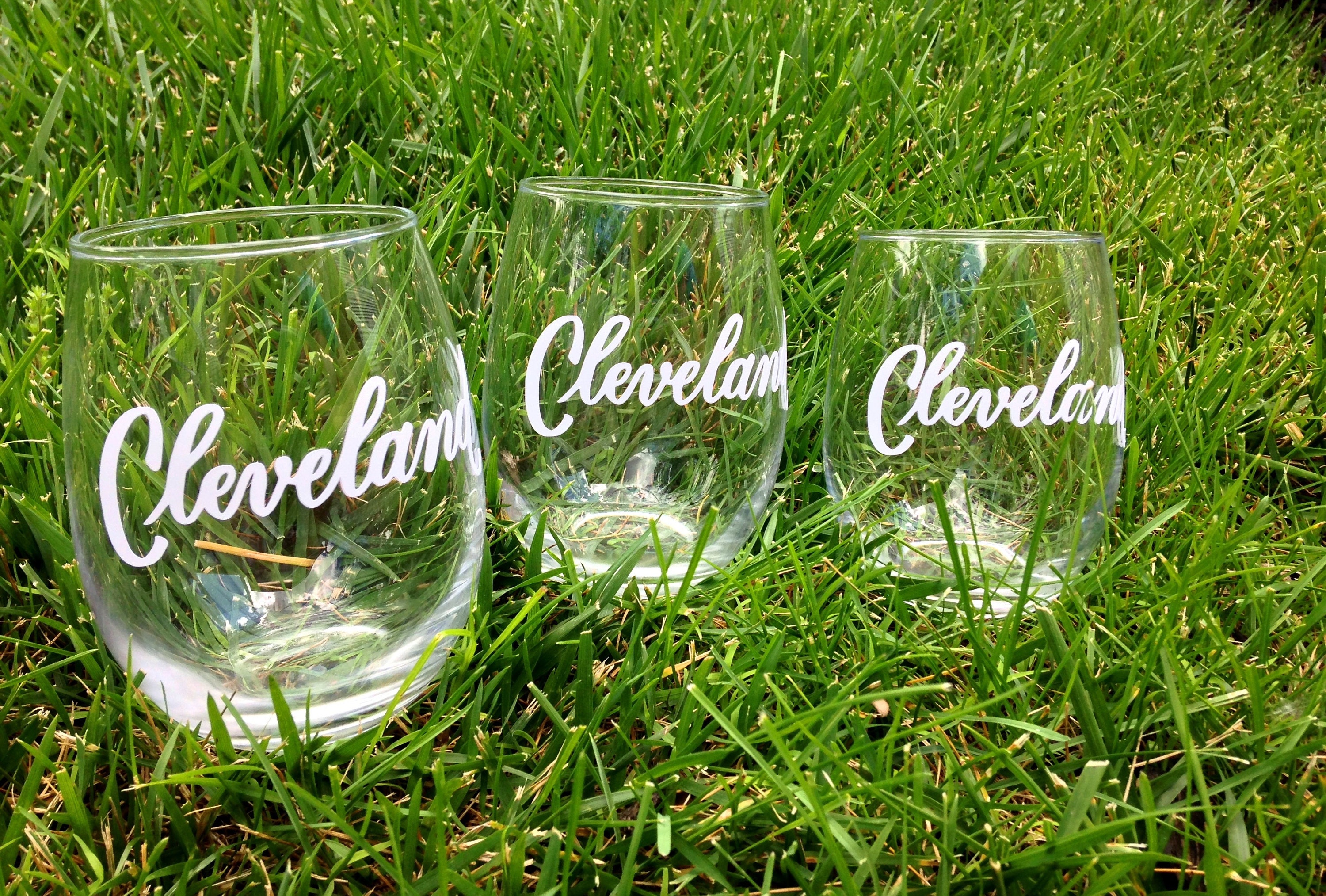 Love this idea but don't have the time to make your own? Contact us at loveleighloops@gmail.com for a custom piece! Starting at $15/glass